Horizont panoramic camera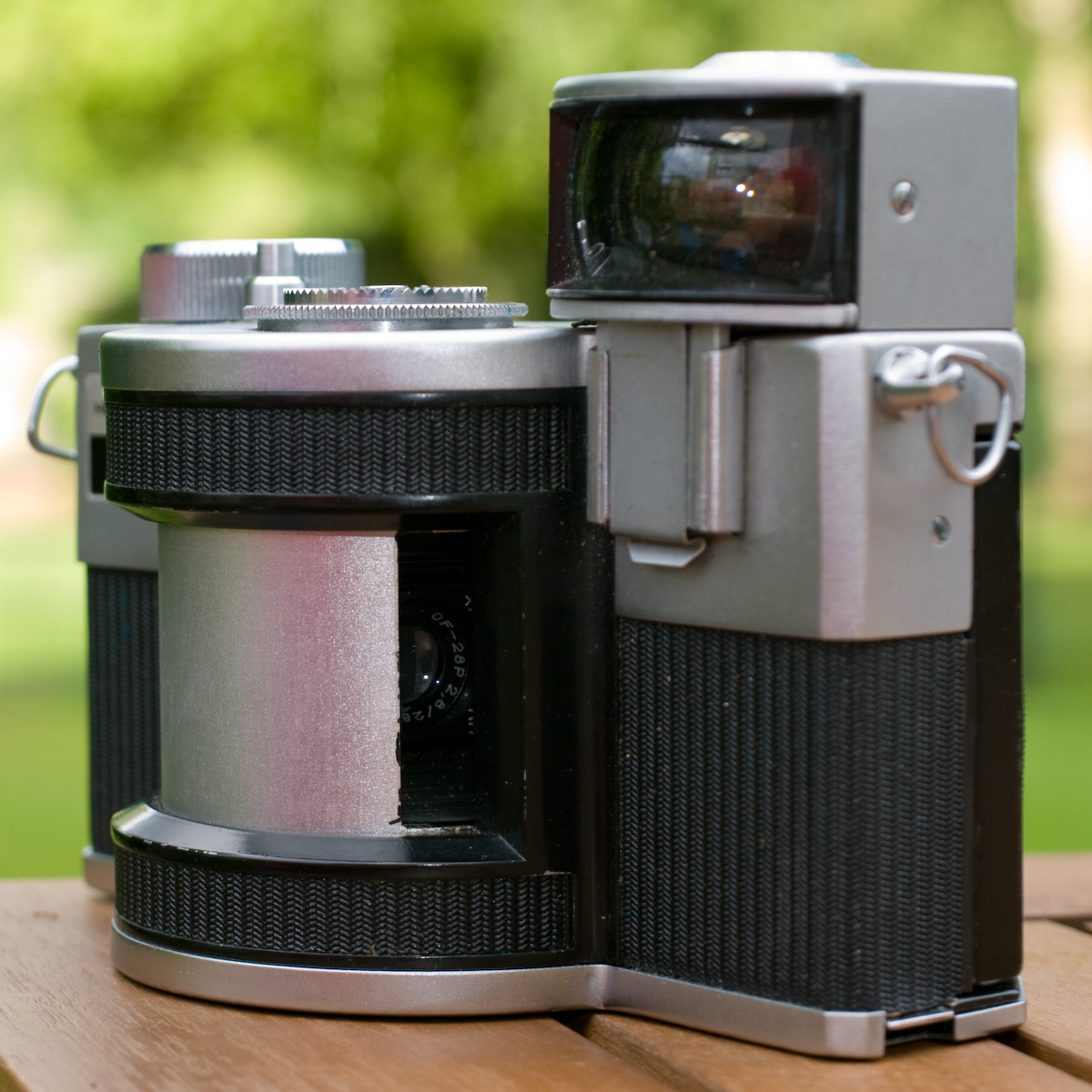 This camera is the second panoramic camera made in the Soviet Union after the FT-2. It was released in 1967 and was made until 1973 by KMZ. The one illustrated here was made in 1972. Soviet cameras are easy to date as the first two digits of the serial number represent the date.
The lens is a 28mm f/2.8 lens on a swing mechanism. The film in the camera body is held in a curve. When you wind the camera on the lens moves from one side to the other, and then when you take a photograph it rotates back again. The shutter speeds are determined by the size of the slot behind the lens, the swinging motion stays at the same speed. The viewfinder includes a spirit level so that you can get the camera level.
This example initially suffered from a light-leak from either side of the swinging mechanism but that has now been repaired. I also have the relatively rare filters which clip into the lens, but the screw-in handle is unfortunately broken.
I find images taken level, or at a jaunty angle work best. Vertical images don't seem to work very well. It isn't an every day camera, but it is great fun to use.