Pentax KM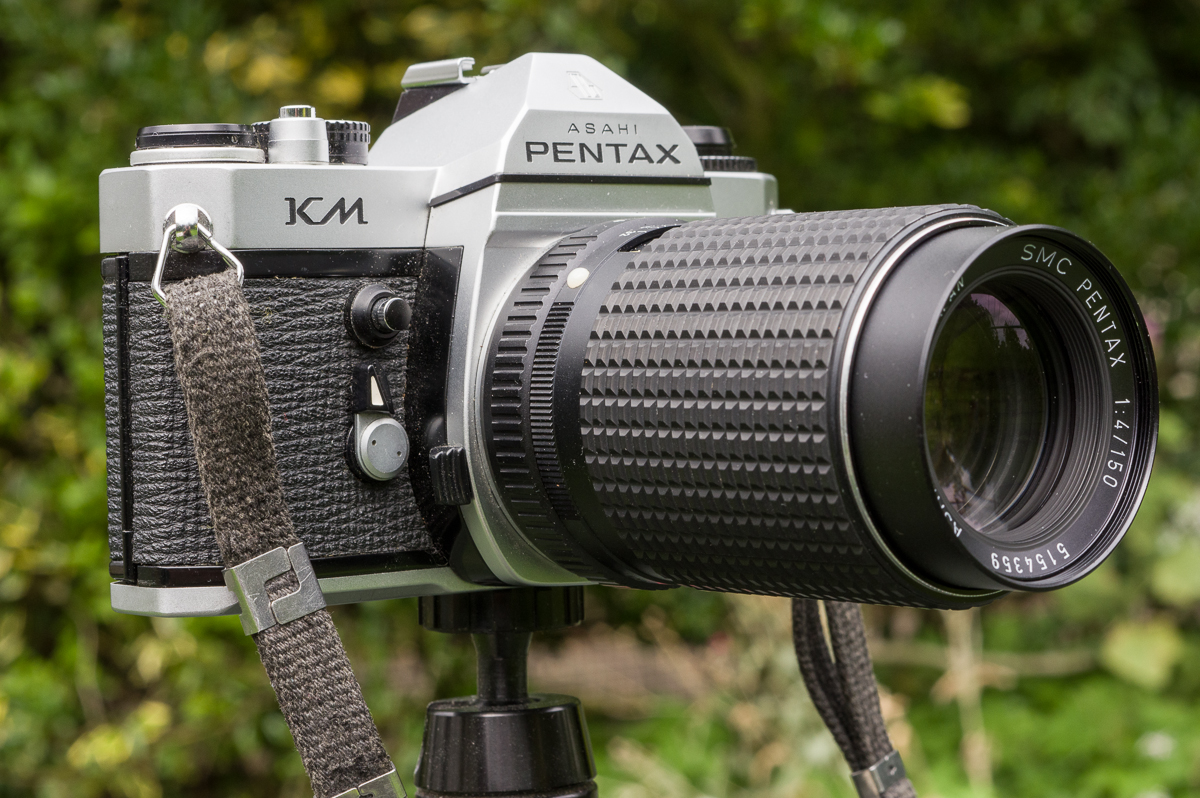 The Pentax KM was the most basic of the three new K-mount SLRs introduced in 1975, the others being the KX and the K2. The even-more basic K1000 was launched in the following year. The camera has a simple needle system for indicating exposure within the viewfinder, a self timer and depth of field preview. In many ways it is very much a K-mount version of the Spotmatic II. It wasmade until 1977 when most of the K-series bodies were discontinued in favour of the new M series.
K1000s have gained an "iconic" status and a price to match. The KM only offers a few more features, but can be found for a fraction of the price. I, personally, would prefer to spend my money on the KM and save the rest for some good glass. The KM also came in the rarer black finish, and there is a special motordrive version which is as common as unicorn droppings.
In the photograph I have paired the camera with the SMC Pentax "K" 150mm f/4 lens also released in 1975. That lens was also discontinued in 1977 when it was replaced with the smaller and lighter M150/3.5.